CCSC-SW 2017 conference will be held at:
Room 4140
(Updated!!!) Room 1202
Computer Science and Engineering Building (EBU3B)
La Jolla, CA 92093
Additional local details:
pdf
docx
Driving & Parking Instructions:
Park in
Lot P510
.
With a Visitor pass, you can park in any spot labelled V (white), S (yellow), or B (green).
Parking rates are constantly changing, but it should be ~$10 for an all day pass.
Parking permits can be purchased at parking machines at the entrance to Lot P510.
Be sure to visibly display your parking permit on your dashboard before leaving your car
Machines accept credit cards and cash, though they do not give change.
Driving directios to
Lot P510
from I-5 (N or S).
Exit Genesee Ave and go East
Turn right on Campus Point Drive
Turn right on Voigt Drive
Lot P510 is directly after the stop sign which is right after the bridge over 5
If you reach the swimming pools, you've gone too far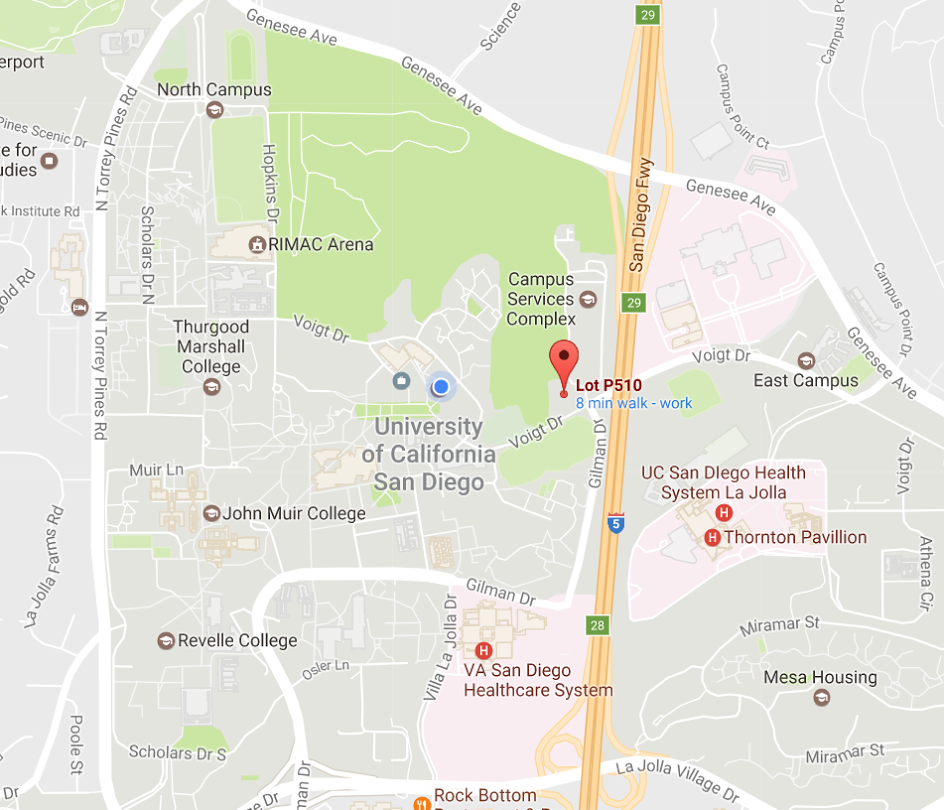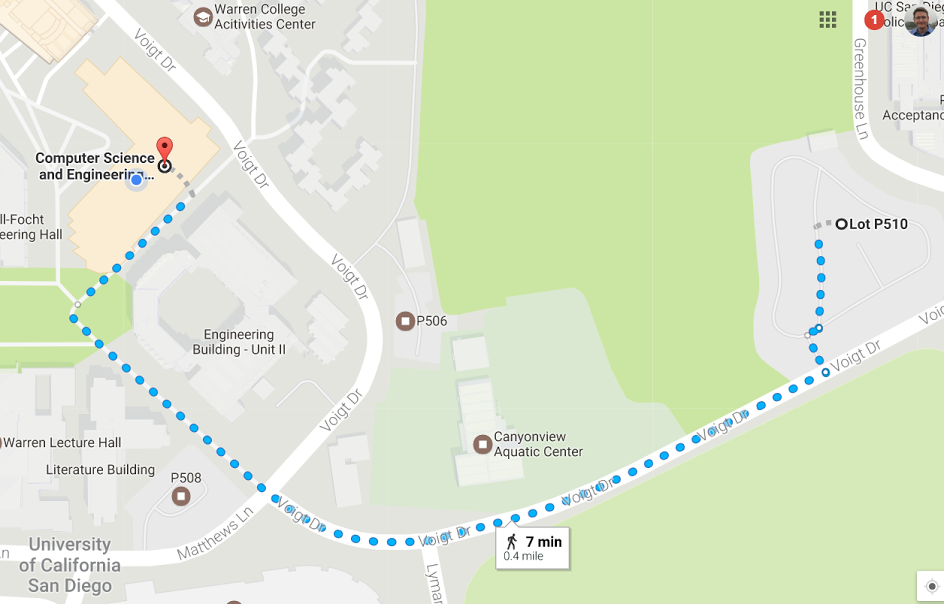 Walking directions from the Residence Inn, La Jolla to CSE building: