2023 Spring Election Results
The CCSC Spring 2023 elections were held May 1 to June 1, 2023.
Due to the unexpected resignation of both the President and Vice-President/President Elect, special elections were held for both positions to complete the current terms of office that end on July 31, 2024. Acting President Scott Sigman was elected President and will serve until July 31, 2024. Bryan Dixon was elected Vice President/President Elect and will serve in that capacity until July 31, 2024, and then will serve as President from August 1, 2024, through July 31, 2026.
Regional Representatives up for election this year included the Central Plains, Eastern, Midwest, and Southwest regions. Members from each of these regions voted for their representative via a separate ballot. The result of the election are as follows:
Central Plains Regional Representative: Judy Mullins (incumbent)
Eastern Regional Representative: Mike Flinn (incumbent)
Midwest Regional Representative: David Largent (incumbent)
Southwest Regional Representative: Michael Shindler (new, Welcome to the Board!)
The term for these representatives will run from August 1, 2023, until July 31, 2026.
2023 Susan Dean Distinguished Service Award
The CCSC presented the 2023 Susan Dean CCSC Distinguished Service Award to Brent Wilson during the 2023 CCSC Annual Business meeting. Professor Wilson has made significant contributions to CCSC over the years and has been a driving force in the Pacific Northwest region. His mentorship and dedication to CCSC have left a lasting impact on many members of the community. (Read more…)
A list of previous awardees and the nomination procedures for this award may be found here.
Special Statement from the Board of Directors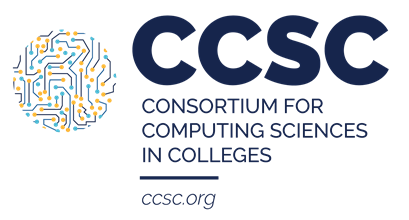 November 15, 2022
Dear Friends, Colleagues, Partners, and Members of the CCSC:
The CCSC Board of Directors had its fall meeting on November 10, 2022. At the meeting, our president, Chris Healy, resigned effective November 11, 2022, due to personal circumstances, stating that "he does not expect to be able to give the CCSC Presidency the attention it needs for the foreseeable future." Chris joined CCSC as a Southeastern Region board member in 2004 and began his term as President this year. Chris leaves CCSC in a strong position for continued growth, and we sincerely thank him for his contribution and leadership during his time here. The Board wishes him the best of luck and opportunities in his future endeavors.
As a result, the vice president, Scott Sigman, will be acting president until the end of the year, per Article VI of the CCSC Bylaws. Scott appointed Karina Assiter as acting vice president until the next election. Scott and Karina have both previously served as CCSC presidents and will bring their knowledge and leadership to bear as we move forward with these unanticipated changes.
During our meeting, the board reaffirmed our commitment to Article XI of the CCSC Bylaws: "This organization shall be non-racial, non-partisan, non-sectarian and shall wholly abstain from any political or labor affiliation or endorsements for public office." With this in mind, the CCSC board continues to be committed to supporting its members in efforts of inclusion, diversity, equity, and access. We strive to be an inclusive organization and encourage all members (faculty, students, and affiliates) to be committed to these same efforts.
The CCSC remains committed to welcoming and supporting students, faculty, and staff from diverse backgrounds and experiences.
Sincerely,
CCSC Board of Directors